How to Use iPhone as Webcam on Windows 10 and macOS
Using your phone as webcam provides you an alternate option for webcam for Video Conferencing or Streaming in case your webcam stops working. In case you don't have a webcam and need to join a video conference via your computer, you can use your smartphone as webcam. Be it Android smartphone or iPhone, you can setup both of them to be used as webcam.
In this tutorial, we are going to explain how you can use your iPhone as a webcam for live streaming or video conferencing. For using iPhone as webcam, we will be using the EpocCam app from the Apple App Store. EpocCam works reliably well and another good thing about EpocCam is that it's available for both macOS and Windows.
EpocCam app has both Free and Paid versions. Drawbacks of using free version are that you can't use your iPhone's microphone and can't switch between front and back cameras. So, we highly recommend you to get the paid version to access these really important features. Let's go through the tutorial and see how to use the iPhone as a webcam for web meetings.
For using EpocCam App, both your iPhone and computer need to be connected to the same WiFi network.
Step 1
First of all, you need to download and install EpocCam on your iPhone (Free, Pro version at $7.99) from the Apple App Store. You also need to driver on your computer. Driver for EpocCam is available for macOS and Windows. You can download the driver for macOS or Windows from here. Please note that EpocCam does not have a desktop client on macOS and it runs and stays active in the background. For Windows, you can launch the client.
Step 2
After installing app on your iPhone, open the EpocCam app. You need to keep the app open otherwise, the video feed will stop.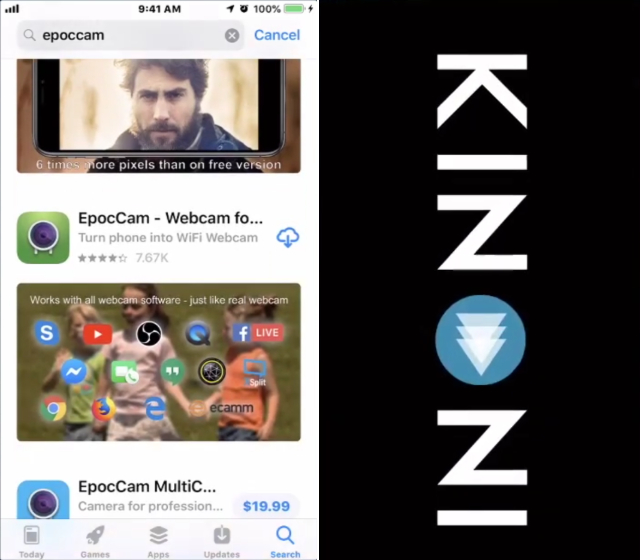 Step 3
It's time to test the video feed. On Windows computer, open EpocCam Viewer from the Start Menu and you can check the stream there.
As mentioned earlier, macOS does not have desktop client for EpocCam app, but you can test the feed through web browser. Just open this website and there you can test the video feed from your iPhone. You just need to change the Camera and Microphone to EpocCam from the address bar.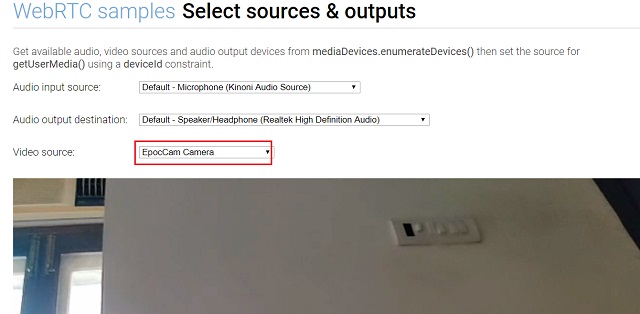 How to use iPhone as webcam for Video Conferencing
If your testing was successful, you can now use your iPhone for video conferencing. Here we are showing the example of Zoom app.
Open Zoom app on your computer and navigate to the Settings page. Now, move to the Video section on the left side and change the camera source to EpocCam.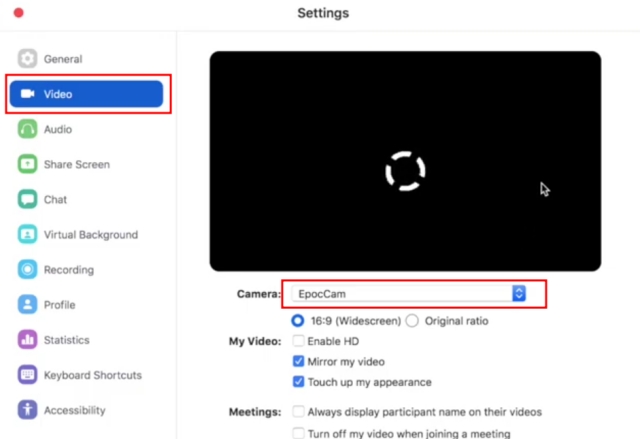 Immediately, you will receive a notification saying that "EpocCam connected via Wi-Fi." Now, you can seamlessly use your iPhone as a webcam on your Mac or Windows computer.

How to use iPhone as webcam for Streaming
Besides, video conferencing, you can also use your iPhone as webcam for live streaming while gaming etc. If you are willing to use video feed from your iPhone for streaming purpose, you can also do that using EpocCam app. You need to keep the EpocCam app open on your iPhone and start OBS or any other streaming software. Now, click on the [+] button and select Video Capture Device. From the drop-down list next to Device, select EpocCam Camera. You can now live stream using your iPhone camera.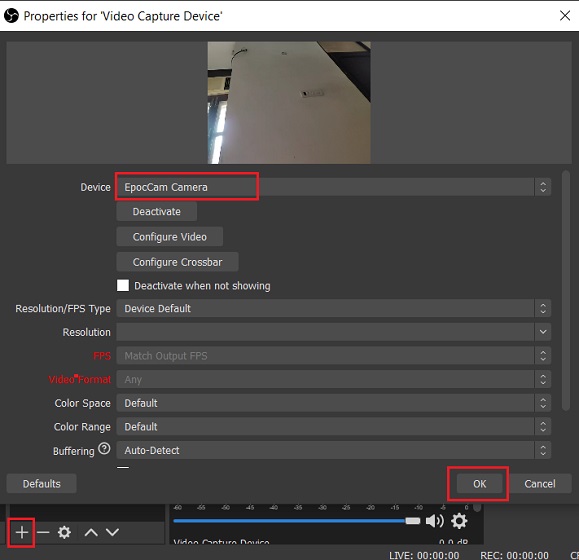 Use your iPhone as Webcam for Live Streaming and Video Conferencing
Using the method explained above, you can use your iPhone as webcam and use it for live streaming during your gameplay or you can use for video conferencing purposes. However, if you are using Free version of EpocCam app, you will be limited to using video feed only and you won't be able to use your iPhone as audio input device (microphone). It means, you can only stream your video but you will have to use your computers mic for audio input. Anyway, you can purchase the premium version and remove these limitations. Hope you liked this tutorial. Feel free to write in comments your suggestions and queries.