Make Siri Respond to 'Hey Siri' Even When iPhone is Faced Down
By default iPhone doesn't respond to 'Hey Siri' when phone is placed face down or screen is covered. But this can cause problems sometimes. For example, consider a situation where you can't find your iPhone and you are trying to use 'Hey Siri' to trace your device. Unfortunately, the iPhone is placed face down and therefore the virtual assistant can't respond to the voice.
It will become a hectic task to find your phone and annoying too. In earlier version of iOS it was not possible to make Siri respond to voice when iPhone's screen is covered. Thankfully, that's the thing of the past! With the rollout of iOS 13.4, Apple has eventually offered a way to get Siri to respond to voice even when the iPhone is placed face down or the display is covered. Follow this tutorial to see how you can make iPhone respond to 'Hey Siri' even when screen is covered or iPhone is placed face down.
How to Make Siri Respond Even When iPhone is Placed Face Down
First thing you need to take care of is 'Software update'. Make sure that your iPhone or iPad is running iOS 13.4 or later. In case you have not updated to latest version of iOS, go to Settings -> General -> Software Update and then download and install the latest iteration of iOS. Please note that your device needs to be connected to Wi-Fi and should have at least 50% battery charged. Now, let's see the steps to setup Siri.
Step 1
On your iPhone or iPad, launch the Settings app.
Step 2
Now, tap on Accessibility.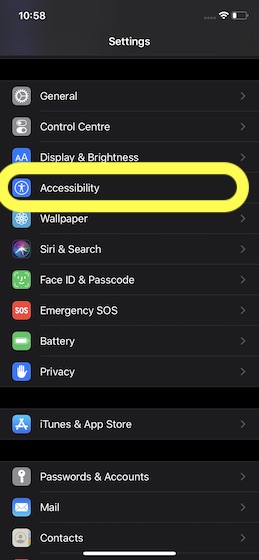 Step 3
Next, scroll down and hit Siri located under the General section.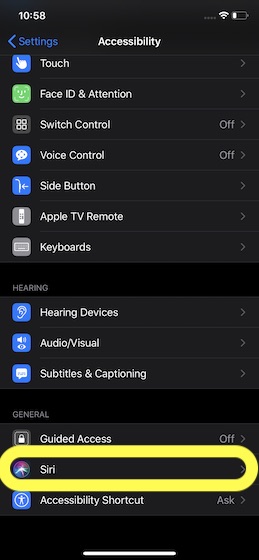 Step 4
Up next, turn on the switch for Always Listen for "Hey ‌Siri‌".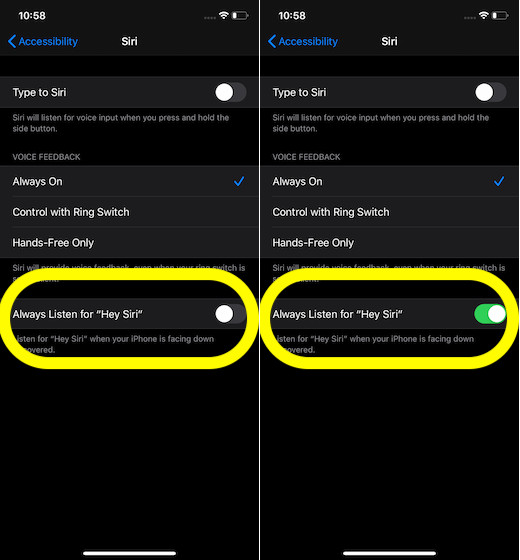 This is how you can setup Siri for responding even when your phone's screen is covered. Going forward, Siri will always listen to your Siri voice commands irrespective of whether the iPhone's screen is covered or not.
Though this feature is quite helpful, at times you may want to turn off the "Always listen for Hey Siri", especially when you wish to have some peace of mind during leisure times. To disable it, simply follow the same steps mentioned above and then turn off the switch in the end.
Now Siri will Always Respond to Your Voice on iPhone or iPad
Now, you can rest assured that Siri will always respond to your voice irrespective of the status of the phone, whether it is placed faced down or screen is covered. Another great Siri improvement that has come in iOS 13.4 is the ability to use the virtual assistant to go back to the Home screen. Just invoke Siri and speak something similar to, 'go to the Home screen'. The personal assistant will exit the current app and return to the Home screen. This is really helpful for people with limited mobility.
Here are few other things you can try with Siri: