How to Unlock Windows Laptop with Mi Band 3 or Mi Band 4
Xiaomi is the pioneer in the wearables market, on account of the across the board accomplishment of its Mi Band fitness tracker. Mi Band 3 which included touch controls, and Mi Band 4, the first to bring a colorful display, are two of its smash hits. Both of these wellness trackers are stacked with latest features already and Xiaomi as of late presented a superb new feature, i.e Unlocking Computers with the Mi Band. No doubt, Xiaomi recently pushed out an update to the Mi Fit companion application. It introduced the Laptop unlocking feature, which is constrained to Windows for the time being, to the Mi Band 3 and Mi Band 4. We tested this feature taking a shot on our LAB PC (which has installed Bluetooth receiver). Here is a brief tutorial on how you can unlock any Windows Laptop with the Mi Band 3 or Mi Band 4.
Unlock Windows Laptop with Mi Band 3/ Mi Band 4
Note: You will need to have the latest version #4.0.17 of the Mi Fit app installed on your Android or iOS device. I tested this feature using Mi Band 3 (firmware version #2.4.0.32) and Moto G5 Plus.
Step 1
First, open the Mi Fit app (You can download the apps from here, Android | iOS) and access the Mi Band settings via the 'Profile' page.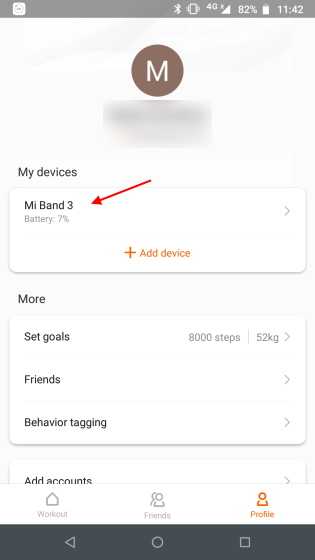 Step 2
Scroll down on the settings page and tap on 'Lab'. Here you will find the newly added 'Unlock Mi NoteBook' option. Simply turn it on to enable the feature.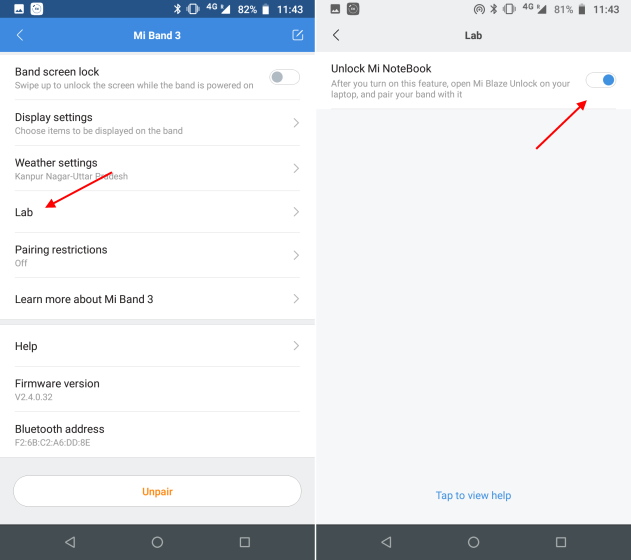 Step 3
Now, we need to install Mi Blaze Unlock app on your Windows laptop. Open the Microsoft Store and download the 'Mi Blaze Unlock' app. If you are unable to find the app, because it may be limited to Chinese region only, follow the steps below. If you found this App, you can skip to Step 7.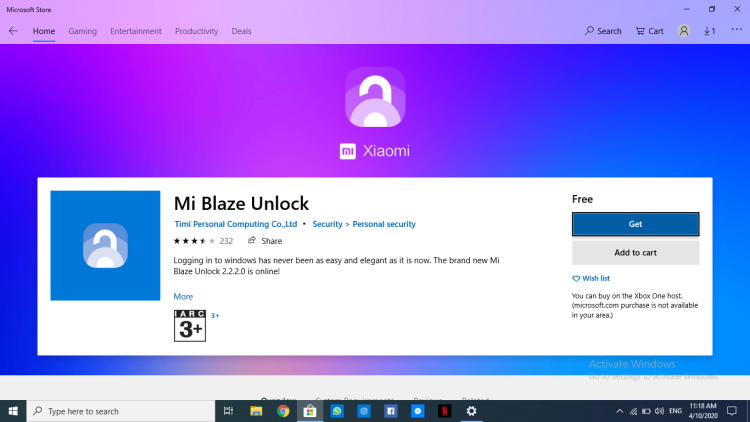 Step 4
The Mi Blaze Unlock app currently doesn't seem to be available on Microsoft Store in India. But, there's an easy workaround to it. We need to change our laptop's region to China in settings. Just navigate to 'Settings > Time & Language > Region' on your Windows laptop.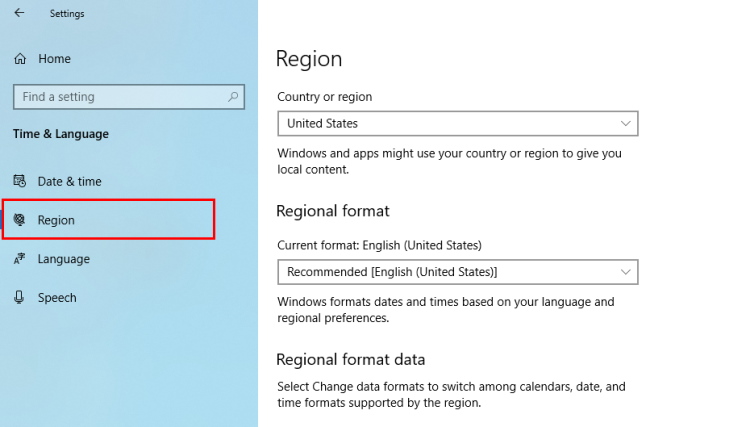 Step 5
Here you can see your current Country or region. Click on it and from the dropdown menu, select China need to change the region to China.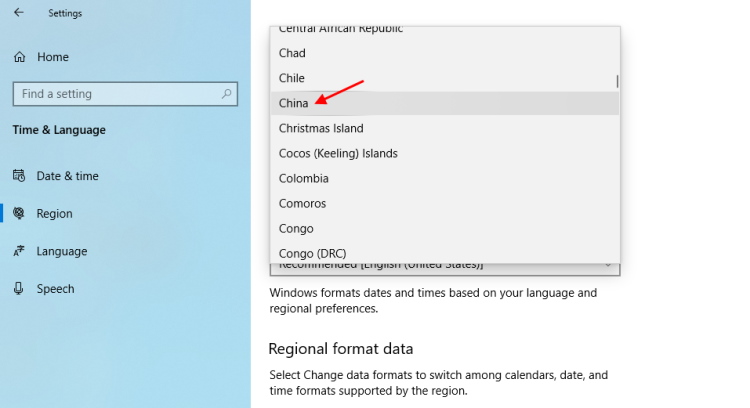 Step 6
After changing the region, open the Microsoft Store again and search for the 'Mi Blaze Unlock' app. You will now see the app pop up in your search results. Go ahead and install this app on your Windows laptop.
After installing, open up the 'Mi Blaze Unlock' app. You will need to setup a PIN code on your Windows machine to pair with Mi Band 3 or 4.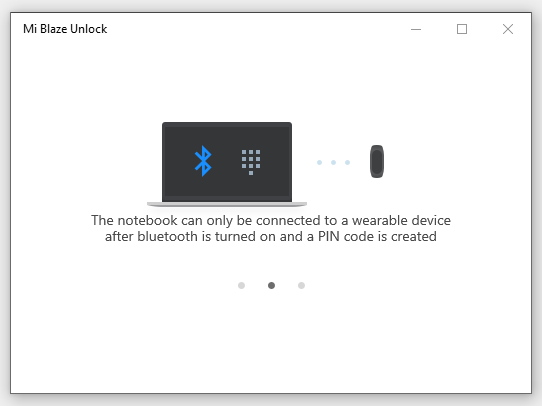 Step 7
Pair your fitness tracker, be it Mi Band 3 or Mi Band 4, with your Windows laptop over Bluetooth. You will have to tap the Mi Band's button to complete the pairing process.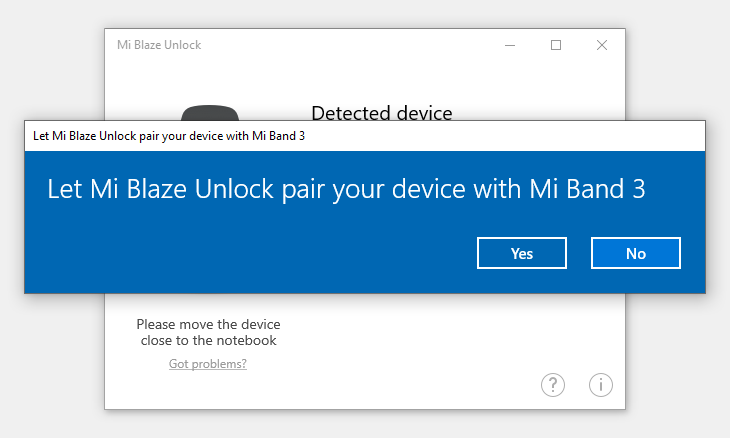 And that's all, you are good to go. You can now unlock your Windows laptop using the Mi Band 3 or Mi Band 4. The unlocking feature uses Bluetooth and operates based on proximity. If you are wearing a paired Mi Band on your wrist, your Windows machine will unlock automatically when you are nearby.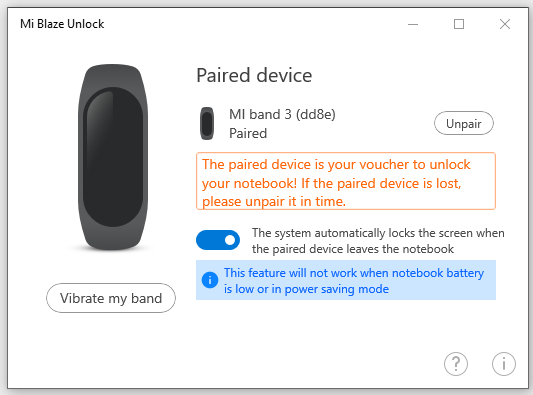 You will simply need to hit the space bar or swipe up on the lockscreen (if you own a touchscreen Windows machine) to get in. Also, your Windows laptop will auto-lock when you walk away from it. Pretty amazing, right?
Use Mi Band 4/ Mi Band 3 to Unlock Your Laptop
As should be obvious, the PC/laptop unlocking feature of Mi Band 3 and Mi Band 4 will absolutely prove to be useful for most of the Mi Band user out there. You no longer need to stress over locking your Windows Laptop/PC when you leave. Likewise, you don't have to enter a PIN code each time you need to open it. No doubt about it we consider this to be a good feature of Mi Band.
Feel free to evaluate this PC/Laptop unlocking feature on your Mi Band 3 or 4. In case you face any challenges, with the previously mentioned steps, don't hesitate to ask your queries in the comment section below.